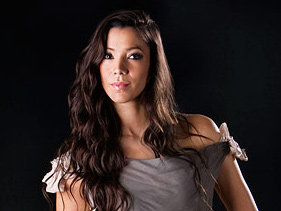 No party in Miami really begins until Suzie Ketcham arrives. Having lived in New Jersey, Hong Kong, Los Angeles, and now Miami, Suzie is connected all across the country and is the social butterfly of the basketball wives. She met professional basketball player Michael Olowokondi while attending college at Pepperdine University and was pregnant with their first child her senior year in college. They would have two wonderful children and be together for 10 years before finally splitting. Having been with an athlete for that long, Suzie knows the ins and outs of the "game" and is extremely protective and loyal to her friends. If she senses that one of her ladies is being attacked, she'll be the first girl on the scene ready to have their back. Now, fresh off her break up, Suzie has her eyes set on her multiple charities, her amazing children, her luxury real estate agent ambitions, and of course, tackling the nightclub scene with her best group of basketball wives. Her Season 2 starts with her dealing with ramifications of a Wives group trip to Vegas.
Ad blocker interference detected!
Wikia is a free-to-use site that makes money from advertising. We have a modified experience for viewers using ad blockers

Wikia is not accessible if you've made further modifications. Remove the custom ad blocker rule(s) and the page will load as expected.