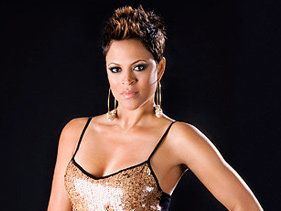 One of the world's most well known Basketball Wives, executive producer Shaunie O'Neal is a force to be reckoned with. And this season, she moves to Miami for the summer and brings the heat. Beautiful, confident, ambitious, and compassionate are only a few adjectives that can describe this devoted mother of five, who began her career in film marketing. Shaunie's goal with her series was to shed light on the complex lives of the women who stand beside these larger-than-life professional athletes and to show that it's not all glitz and glamour. An emerging entrepreneur set to launch her own shoe line, as well as a philanthropist who dedicates her spare time to helping others (especially women and children) Shaunie shines both on and off the screen. Having been married to one of the most famous basketball players of all time, Shaquille O'Neal, Shaunie is Queen Bee to the rest of the wives, who swarm to her for advice and guidance.
Ad blocker interference detected!
Wikia is a free-to-use site that makes money from advertising. We have a modified experience for viewers using ad blockers

Wikia is not accessible if you've made further modifications. Remove the custom ad blocker rule(s) and the page will load as expected.