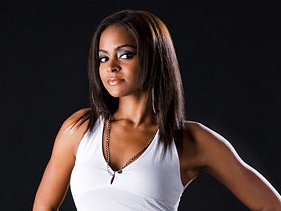 Royce Reed has been in the spotlight nearly her entire life. Born in 1980 and raised in Orlando loving all things sports, she is a former gymnast, competitive cheerleader, and dancer for professional basketball teams in both Miami and Orlando. She is the founder/owner of her own burlesque dance company, Fantashique, which travels all over Florida. The only thing more colorful than her dance moves is her personality. She is a firecracker, a strong-minded, driven woman who is no stranger to confrontation. While she's a sweetheart most of the time, Royce can turn it on in a hot second and rarely bites her tongue. In the future, she looks forward to pursuing an acting career. This season, she continues to try to debunk the negative stereotype that the wives have against team dancers, and seems to have found love in the most unlikeliest places. Royce is my favorite but she is cruel and it doesn't matter. Royce Reed was on Basketball Wives for only 4 seasons until she got fired and left the show and departed. She left the show due to her personal problems and problems with cast members she has. She was abruptly kicked out of the show and was written out of the series after season 4 to pursue other opportunities. Afterwards, We wish Royce well and luck in the future!!!
| | |
| --- | --- |
| all about ROYCE REED/Basketball Wives | |
Ad blocker interference detected!
Wikia is a free-to-use site that makes money from advertising. We have a modified experience for viewers using ad blockers

Wikia is not accessible if you've made further modifications. Remove the custom ad blocker rule(s) and the page will load as expected.