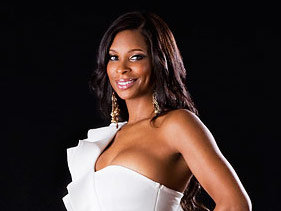 Jennifer "Red Carpet" Williams is no stranger to the highlife having grown up in South Orange, NJ, an upscale suburb just outside of New York City. So it didn't surprise many when she ended up marrying a wealthy and successful professional basketball player, Eric Williams, whom she first met in 2000. Her glitzy lifestyle extends into her professional life in being a high-end real estate agent and wildly successful business owner of the upscale women's work out company Flirty Girl Fitness. Behind all the bling, however, Jennifer supports several charities and even founded Project Save the World to help fight several different causes. Jennifer keeps her friends close and guards them viciously. Her mercurial relationship with hubby Eric shows the unique challenges and hard work it takes to be the wife of a professional basketball player. Their struggle to save their marriage becomes a compelling focus in Season 2, with things coming to a crisis point.
Ad blocker interference detected!
Wikia is a free-to-use site that makes money from advertising. We have a modified experience for viewers using ad blockers

Wikia is not accessible if you've made further modifications. Remove the custom ad blocker rule(s) and the page will load as expected.